One of our points of difference is HOW we select the best applicant for your rental property
Other property managers may simply take the first application they receive without much research into credit history, rental history, and other factors. We don't believe that this is in the best interest of the owner.
Tenant Screening Process
We look over all the applications and select the BEST applicant for your home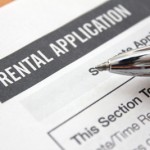 Through our extensive tenant screening process, we are able to pick the best tenant for your property. Although this may sound cliché, we treat this process as if we were dealing with our own rental property. We aren't going to place a tenant into your rental home that we wouldn't place in our own.
Our goal is to find long-term, quality tenants for your rental property
If you have any questions about the tenant screening process and how a property management should perform this part of the job, please contact us at RentWerx, and we'd be happy to tell you more.