This preventative maintenance program has been designed to assist with the standard maintenance requirements for single-family homes. It is recommended that the below list of household items will be serviced twice per year for maximum efficiency. We can offer this program for:
Annual Rate of $150.00
for TWO service calls per year or
As Needed call for $85
per service trip.
SPRING SERVICE: March-April
FALL SERVICE: October-November
* Exclusive for Multiple Property Owners (MPO)
HVAC Service Call
Ensure home has a recently changed AC filter (Possible Tenant Charge)
Date the AC Filter as inspected
Run unit to ensure HVAC is performing within guidelines
Inspect inside and outsite unit insulation lines
Check refrigerant levels for any leaks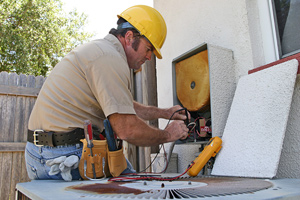 Two Preventative Maintenance Choices:
As Requested Per Service Call: $85.00
Bi-Annual (2 per year) Service Call: $150.00
Preventative Maintenance Service