Per your lease agreement it is a tenant responsibility to determine if all necessary utilities are available to the property and are adequate for your use. There is a list of common utility providers for your convenience.
As an added convenience in working with RentWerx – we have made arrangements to assist all of our tenants with the challenging process of utility cross over.
By applying for and signing a lease agreement, you will be contacted by Front Porch Services as a complimentary free concierge service. They are focused on getting the best rates and current promotions for our tenants by simply making one phone call to them. They may be contacted by calling (210)-964-5857. Or by going to:
https://tinyurl.com/fp-rentwerx
.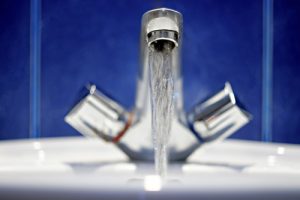 Make sure you have all Utilities transferred into your name prior to moving in and understand how to retrieve your mailbox key.
***Mailbox keys will need to be sought out directly from the Post Office. Federal law requires all tenants to do a change of address and arrange for a new key directly from the local post office. ***
Utilities in the San Antonio Area
CPS ENERGY
P.O. Box 1771 San Antonio, TX 78296 (210) 353-2222 – regular business hours (210) 353-4357 – 24-hr emergency line Website:
www.cpsenergy.com
SAN ANTONIO WATER SYSTEMS (SAWS)
2800 US Hwy 281 North San Antonio, TX 78212 (210) 704-7297 – regular business hours & emergencies E-mail:
service@saws.org
Website:
www.saws.org
CITY OF NEW BRAUNFELS UTILITIES
301 Main Plaza, Suite 367 New Braunfels, TX 78130 (830) 660-4765 – regular business hours E-mail:
DLRwater@yahoo.com
CITY OF CONVERSE WATER
403 S Seguin Rd Converse, TX 78109 (210) 658-1965 – regular business hours (210) 658-2322 – after hours emergency line Website:
www.conversetx.net