Move Out Inspection Videos
One of our latest innovations is the use of video for our marketing purposes and when we are conducting move out inspections for tenants and owners. Video serves a unique purpose for showing our properties and for recording what we find during a walk through when a tenant moves out.
How We Record Video Inspections
We use a funny looking contraption that has a wide angle lens and a light kit. There is also a boom mike attached and a good sound plug in. We use this equipment with an iPhone. At RentWerx Property Management, we actually use the iPhone 13 to make our videos. Believe it or not, the iPhone 13 is one of the most sophisticated cameras on the market right now. It comes in a very tiny package, but it does the job and gives us high quality, professional videos that we use for a couple of extremely important purposes.
Once we take the videos, we upload them to YouTube. This can be done immediately from the field, when we're right there at the property. This gives us instant feedback on what the property might look like. Once we have it recorded, we have it forever.
These videos are a great marketing technique
You can let everyone who is interested see what the house looks like. Take your time with the video and show each room as well as the interior and exterior of the house. It's very easy to take a good video and then people can decide if they want more information on the place before they see it in person.
We use the videos for tenant inspections as well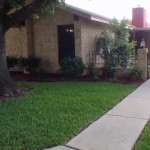 When a tenant vacates the home, we take a video recording and then again we put it on YouTube so we can show our owners how the place looks now that it's vacant. Uploading to YouTube is not complicated, and we list it privately when it's just the inspection that we've recorded. For marketing purposes, you'll always want to post the video publicly so anyone can access it.
This technique is important to us and to our owners, and I wanted to introduce you to it because it really sets us apart as property managers. We are on the cutting edge of all technological advancement, and the work we do to stay ahead of trends has a direct impact on our owners and the homes we manage. We use the best equipment and we know it makes a difference to have your property look as great as possible.
If you have any questions about our use of videos, or about marketing and inspections, please contact us at RentWerx .