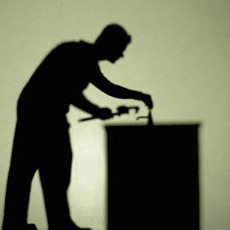 This blog today is a little different because it's meant specifically for tenants who live in properties managed by us at RentWerx San Antonio. We want to talk about submitting maintenance requests.
Use the Portal for Tenant Repair Requests
For the fastest service, we recommend that you go to your tenant portal and place your request online. When you do this, everyone involved in your property gets an automatic email that describes what is going on with your particular home and the issue you are having.
The online portal available to tenants offers you the quickest and easiest way to immediately rectify whatever needs attention at your property. When you make your request online, you are guaranteeing that you get immediate action from us. The repair takes place right away. It's also useful to use the online portal because it ensures the repair request gets made on record. You have a written copy of when you made the request and what action is needed. It's the smartest way to get your repair taken care of.
As an alternative, you can call into the office and talk to our staff members about your problem. When you make a repair request this way, the staff member you speak to will get your maintenance request submitted. But, the best way to get immediate action is always by using the tenant portal and placing your request online.
If you have any questions about this or how the repair procedures work, please go ahead and contact us at RentWerx San Antonio.