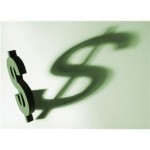 The Rent Protection Program is designed to coincide with the Eviction Assurance Program. If it becomes necessary to fully evict a tenant on the owner's behalf, the eviction assurance program would cover the cost of the eviction and the rent protection program help with the lost income in the form of one month's rent.
Evictions in Texas tend to take about 30-45 days on average.
It could be faster or slower depending on how backed up the courts are. During this process, your rental property would most likely not be collecting rent. This situation can leave owners with an unexpected loss of income. The Rent Protection Program is designed to reimburse the owner one month's rent equivalent in order to give the owner a cushion while we are forcing the tenant out of the rental property.

Included with our Gold, Platinum, and Multiple Property Owner Agreements
If you have any questions about the Rent Protection Program in San Antonio or Austin, please contact us at RentWerx.