One of the things new property owners often ask us is how we handle repairs.
We use a ground-breaking, all in one service called Property Meld
Property Meld integrates under its system, Portfolio Managers, Vendors, Owners and Tenants, streamlining the communication and getting things fixed quicker and the owner gets notified everytime. This is very helpful because saves money and time for our owners and tenants.
Avoiding Major Issues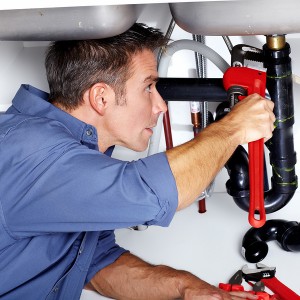 In a lot of cases, this avoids major issues. For example, a tenant goes onto the tenant portal and makes an online report that the water heater in the garage has stopped working. The owner knows how that hot water heater works, and once he gets the email notification, he might be able to tell the tenant to go and press the GFCI in the floor of the garage wall, right by the water heater. The owner knows that this will reset the water heater and get it working again. There are little quirks in a home that sometimes only the owner knows.
Ability to See Repair Requests
When the owner is able to see what repair requests are coming in, the repair can often take place seamlessly without a maintenance crew being called in.  Therefore, as a property owner who works with us, you will get an email as well as a phone call when something happens. We think it's important to communicate with our owners and talk through anything that might be going on at the property. We won't make repairs over $250 without getting approval from the owner first. In a lot of cases, that can be a dishwasher or a microwave or a garbage disposal, where it's less cost effective to fix the problem than it is to replace it with a brand new appliance. We want to make these judgment calls with input from our owners.
Our goal is to ensure there are no surprises for the property owners.
They really appreciate that because while they can understand a $300 cost to fix a garbage disposal, what they cannot understand is why they didn't know about it.
If you have any questions about repairs to rental property, please contact us at RentWerx San Antonio.